As nail designing phenomenon remain very close to the human life more or less from the beginning of the modern life style. Not only in modern life practices but also it was taken under practice in ancient life to express one's beauty and overall personality. As Christmas day has a great impact on the human life whose are the believer on him, the Christmas design may be a unique and great appealing nails art design. Though it is difficult to make nails art design by thyself, one can follow the following easy steps and may be able to get it at home. However, some common Christmas designs are simply stated below which may be easier for the beginner but creative one.
• Christmas Tree Design: There is no doubt that the Christmas tree design is the best one for nail designing. To do this, you simply need to give a polish your finger nails with golden color. Then use green color to draw a Christmas tree on the nail after proper drying the first color. One may use sticker having good looking Christmas tree. It is very simple but looks awesome.
Christmas Light Design: It is also creative and easy design. For this you need to coat your nails with any light color but pink is mostly preferred one. After proper drying, alternate lines having both vertical and horizontal direction have to be made with black color to give the nails as a string of Christmas light appearance. At last some brighten spots are to be made on the lines drawn on the fingernails. Really simple!!
• Snowman Nail Design: To make such nail art design in response to Christmas day celebration, you should take normal nail polishes with white and black color to give actual snow appearance. Polish your nails with white color. Draw three circles on the nails with black color drawing the smallest on at the tip portion and rest such orderly. Again take the white color and simply draw the typical figure of hat and eyes of a snowman. Here, relatively long nails give good result.
• Starry Design: It is another creative and unique nail art technique of Christmas day. Just make your nails coated with red color and on which the star having five distinct ends have to be drawn with golden color. The star must be large enough to cover the most area of a nail. Some brighten rhinestones may be drawn on it to give proper tree popper shape.
• Design with Red and Green Color: As the red and green colors are associated with the Christmas day celebration from the beginning, the design with these colors will bear lot significance. Simply paint your nails with green color alternate with white color. If these color strips in diagonal halves, it will be more attractive. Then it is needed to attach a sticker having nice art on the central portion of the nails.
I think the above mentioned nail art techniques are very easy. If you think so, just take traditional polish with different colors, brushes, stickers, glitter etc. and start nails art designing.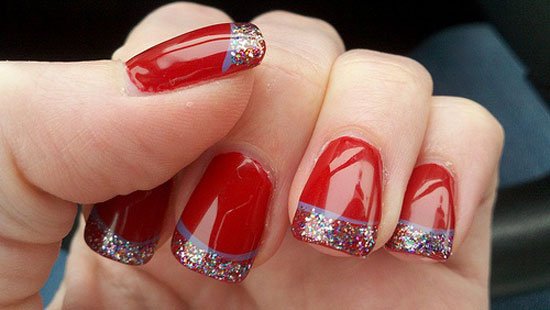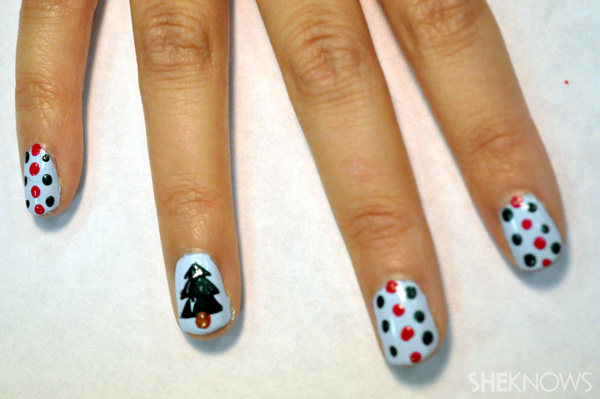 You have read this article christmas nail designs / christmas nail designs 2014 / christmas nail designs acrylic nails / christmas nail designs pictures / christmas nail designs short nails / christmas nail designs step by step with the title Christmas Nail Designs. You can bookmark this page URL http://dizzymisslizzi6.blogspot.com/2013/12/christmas-nail-designs.html. Thanks!